Who is 123Inkt?
Most Dutch entrepreneurs and consumers will know the sympathetic webshop: 123inkt.nl, which sells the widest range of printer supplies at the best prices, including its own brand of cartridges for a wide range of brands. It was one of the first webshops in the Netherlands that was successful on a large scale and has been praised by customers for years. 123inkt.nl has been voted "Best Online Shop" in the Computer, Hard & Software category at the Dutch Shopping Awards and the Webshop Awards for 12 years in a row. In 2010, 2015, 2016 and 2018, 123inkt.nl also was the big winner of the overall public award "Best Online Shop in the Netherlands".
Although it is quite common these days to outsource platform management, we have chosen to do this jointly with Duocast
Since its launch in 2000, 123inkt.nl has attracted 2.5 million customers, making it the Dutch market leader in online sales of ink cartridges, toners and office supplies. The company has the largest range of print supplies and office supplies at the best price. In addition to the low price guarantee on all original branded products, 123inkt.nl also has its own private label for both printer supplies and office supplies. The customer notices the difference in his wallet!More than 97% of all orders are delivered within 24 hours. All this success is only possible thanks to a reliable IT-platform for the webshop.
A solid IT-platform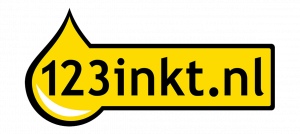 Duocast has been providing the IT infrastructure for the 123inkt webshop since 2004. What once started modestly with a few web and mail servers has grown into a full-fledged scalable IT-platform. As 123inkt grew, the need arose for more capacity and redundancy of the platform. Today, Duocast takes care of the availability and part of the connectivity for the entire platform, from rack colocation to IP transit, internet access and network management, whereby the management of the platform is carried out jointly.
It is very characteristic of Duocast that they have not passed on responsibility
Tim de Wolf, ICT director at 123inkt.nl, is very satisfied with the cooperation. "Although it is quite common these days to outsource platform management, we have chosen to do this jointly with Duocast. Not that we can't leave this to Duocast with peace of mind. But our developers must be able to roll out updates and provision applications. It is useful for them to be able to make changes to the server configuration themselves if necessary. Many managed service providers would say: fine, but then you are responsible for the availability. It is very characteristic of Duocast that they have not passed on responsibility for the uptime of the platform to us, but instead investigated how this joint responsibility can be carried out as good as possible. This is also a matter of trust on both sides. It's been working very well for more than 15 years."