Hosting without worries at Vevida!
Things that do not happen every day: a hosting provider decides to move its IT infrastructure from Amsterdam, the Dutch capital, to the equally cosmopolitan yet lesser known city of Groningen, in the northern part of the Netherlands. After all, Amsterdam is reputedly the digital hub of the Netherlands, and in any case the relocation of thousands of live environments would have to be carried out very carefully. In other words, it would be a bold move indeed. Nevertheless, Groningen-based hosting provider Vevida did just that. In no small part thanks to Duocast, the migration turned out to be a great success.
Over 50,000 customers
Vevida provides hosting services for over 50,000 individuals and companies in the SME sector. Employing its own technology, hardware, systems and applications, Vevida is a tried and tested hosting partner, with employees that know the tricks of the trade. And, unlike so many other hosting providers, Vevida offers extensive application-level support, plus in-house SEO expertise. It is no wonder many customers rely on Vevida for a reliable and, in many cases, converting website.
The availability of a twin data center solution in Groningen presented us with the perfect opportunity to migrate from Amsterdam to Groningen
The convenience of a twin data center solution in the region
But why relocate? For several years now Vevida has relied upon the infrastructure (colocation) of Duocast for its services. And while it may appear an odd choice, for Vevida it was obvious that moving to Groningen would have major benefits. "Our IT infrastructure was expanding rapidly," says Jan Vlastuin, director of Vevida. "It increasingly became a burden to have to make round-trips to Amsterdam (nearly 400 km) on an almost daily basis to do maintenance or make changes to our platform. As you grow, it is only natural that you spend more hours in your data centers, deploying new servers for example. We really needed our data centers located closer to our base of operations."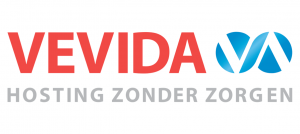 Due to the large number of colocation sites in Amsterdam, Vevida was easily able to realize a redundant set-up of its infrastructure in two geographically distinct data centers. In Groningen however this was not feasible, until Duocast launched a twin data center solution. Their solution entails that the IT environment in one data center is mirrored to the other by means of active data replication. In case of failure of either of the two environments, the risk of data loss or the possibility of a loss of production capacity is minimal.
A flexible, solid partner
"The availability of a twin data center solution in Groningen presented us with the perfect opportunity to migrate from Amsterdam to Groningen," says Vlastuin. "Of course, this was a momentous decision. We planned for months and received extensive support from Duocast before, during and after the migration. Duocast's flexibility and knowledge mean that you can really rely on them. We now utilize two Duocast data centers, both on the outskirts of the city of Groningen: one at the Zernike campus to the north, and the other at the Westpoort business park near the highway A7. The locations are connected through a redundant, geographically distinct fiber-optic ring, so even in the event of maintenance or a malfunction, our customers will remain online."
Thanks to Duocast's high-quality network, Vevida customers do not notice any difference between Amsterdam and Groningen. "Of course, this also has to do with the fact that thanks to Duocast, we can very easily route IP traffic through the AMS-IX. Duocast also helps us handle our IP traffic regionally, through local internet exchanges. And, as of now, we can reach our physical IT environment much faster, enabling us to provide an even stabler platform for our customers."