The Dutch company Move4Mobile has quickly become one of the leading developers for mobile applications and strategies in the Netherlands. 'Mobile' isn't confined to smartphones but also refers to tablets, laptops and other handhelds. Move4Mobile takes care of all things related to app development, ranging from frontend to backend and from iOS to Android. The company is growing rapidly, having recently moved to a new headquarters in the town of Zwolle in the east of the Netherlands. Move4Mobile currently has over 50 employees working on new and innovative mobile strategies and apps on a daily basis.
The need for high availability and compliancy
Whether its for grocery stores, theme parks, financial institutions or power companies: the teams of Move4Mobile map out the perfect mobile strategy or help companies serve their customers with easy to use apps and online platforms. Move4Mobile also ensures high availability and excellent performance for their applications and mobile platforms. Move4Mobile relies on a solid IT-infrastructure to meet these requirements. Herbert Bosscher, delivery manager at Move4Mobile, emphasizes that besides availability, compliance is equally important.
"Uptime is of critical importance to our customers, as is flawless connectivity. In addition, if a mobile application processes financial data, very strict security policies and observance of compliancy rules are a bare minimum," Bosscher says.
Serious requirements
"Recently we have developed and successfully deployed an application and accompanying platform for a major Dutch financial services provider", Bosscher explains. "We wanted to host the Development, Testing, Acceptation and Production (DTAP) environment for this customer at a provider that is both knowledgeable and reliable. Because of the sensitivity of the data we handle for this customer, we needed to procure hosting- and networking services from a fully compliant and certified provider. It proved to be more difficult than we had thought to find a provider that could meet our demands, until a business contact referred us to Duocast."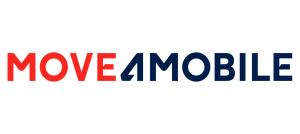 "We contacted Duocast and discussed our requirements with them" Bosscher continues. "Duocast quickly provided us with a tailor made solution that was  aligned with our business and compliancy demands. Currently, Duocast provides us with cloud hosting, managed hosting, load balancers, managed firewall and VPN access in a twin data center configuration. The totality of the platform has been designed and built redundantly, including dedicated fiber connectivity between the two geographically dispersed data centers that house the platform."
Duocast has never failed us: all its employees are professionals that know their mission critical platforms
Peace of mind
Employees of Move4Mobile enjoy working with Duocast, says Bosscher. "Because our entire DTAP for this particular application and platform is hosted and housed by a third party, we need to be able to quickly implement changes. In addition, if any issues arise, we need to be able to quickly get in touch with someone at Duocast who knows how the platform works and how important it is to our customer. Duocast has never failed us: all its employees are professionals that know their mission critical platforms. Because of this, we have been able to build a high level of trust. Ultimately Duocast provides us with much more than an IT-infrastructure, namely peace of mind."